Good morning from METRANS,
Dear ladies and gentlemen,
Dear METRANS friends,
we bring today's newsletter of July 26, 2021 in a not traditional way. We have prepared it for you from the occasion of the 30th anniversary of METRANS, a.s. Prague. It was exactly on Thursday, July 25, 1991, when the Commercial Register has registered the METRANS, a.s. as a company for International forwarding and transport.
July 25, an inconspicuous date, but historically associated with transport and also with our METRANS: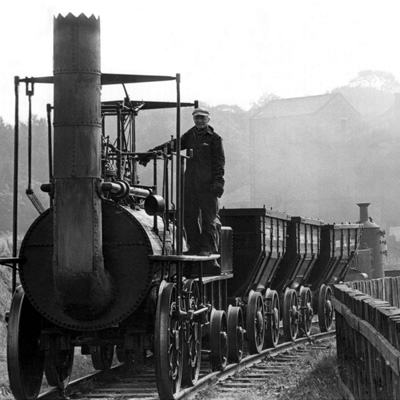 1814
a milestone for the development of the railway; George Stephenson introduced the first steam locomotive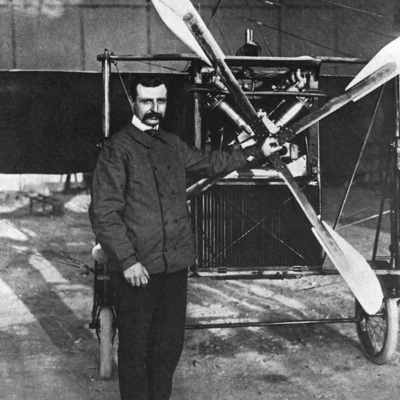 1909
Louis Blériot made the first flight across the English Channel in an aircraft heavier than air
1991
METRANS, a joint stock company has been established
It may be just a coincidence, but the founding of METRANS falls on the same day as these two important historical events. But, as the saying goes, chance favors the prepared, and the very establishment of the new company, whose activity was unprecedented in Czechoslovakia at the time, was itself a historically significant moment. Not from the point of view of the world's history, but the company METRANS began to write a modern transport history, first in Czechoslovakia and then throughout the Central European region (CEE).
But how and where did it start?
In the very first place, we must remember an important person who contributed the most to the foundation of METRANS and its business focus – Mr. Jiří Samek. His container transport development vision, unwavering commitment to his strategy brought our current METRANS company to the leading European intermodal operators.
The first historical milestone, in fact the birthplace of METRANS, is the Prague terminal.
Prague-Uhříněves, a supporting facility for the development of the residential area "Jižní Město", a former warehouse complex, gained a new role and a new life. This terminal has changed over time just dynamically as the transport of containers advanced.

Of course, it did not end only with one terminal. Our current terminal network already consists of 17 terminals in six countries, and the construction of terminal No. 18 will start in Zalaegerszeg, Hungary, later this year.

DID YOU KNOW THAT METRANS…

PERFORMS IN TOTAL OVER ONE MILLION DEPOT OPERATIONS A YEAR
Our container terminals are only transfer stations and they connect the inland with seaports. First of all, we must mention Hamburg, which has always been an important place for our foreign trade. Therefore, the first groups of wagons with containers were headed to this port.

However, the groups of wagons were very quickly replaced by regular container trains, the service portfolio gradually expanded with other ports and directions served. We must also mention the establishment of METRANS Danubia, it was Dunajská Streda that opened to us an imaginary door for servicing the entire southern corridor and brought us a new circle of customers.

And here again we return to Jiří Samek's vision, the company's self-sufficient development, reliance on our own resources. Just as the terminal network was expanding, METRANS also gradually became a major railway carrier, operating its own fleet of locomotives and special wagons for container transportation.

DID YOU KNOW THAT METRANS…
Transports more than 1.2 million TEU per year (TEU – equivalent of a 20 ft container)
Dispatches more than 550 regular container trains weekly
Operates a fleet of 80 locomotives
Has a fleet available of more than 3000 wagons
Participated in the development of container wagons, which today represent the European standard
Today not only ports are crossroads of transport routes, the company METRANS also participates in transport along the "Silk Road". It is one of the fastest growing products. It was during the COVID-19 pandemic when the number of containers arriving from China by railroad began to grow rapidly, and the flexible METRANS system quickly became a partner for transportation and subsequent distribution within Europe.
DID YOU KNOW THAT METRANS…
IN 2020, DISPATCHED TO/FROM CHINA A TOTAL OF 913 CONTAINER TRAINS
THIS FIGURE MEANS ANNUAL INCREASE OF 114%
"SILK LOCOMOTIVE" with special livery

We are truly proud of our success...
The past 30 years have clearly confirmed that setted up strategy was the right one, and over time we succeeded in establishing a strong base that works today and is also prepared for future challenges. Further investments in digital transition, expansion of environmentally neutral transport, these are just further examples that the METRANS brand has not only a great history, but is also well-prepared for the future.
Who else is behind the 30-year successful journey of METRANS? They are primarily our mandators and our customers! The political changes of the 1990s only set the turnouts for the economic development of the entire CEE region. The subsequent unprecedented expansion of production also meant a huge development of logistics in its entirety – and this is precisely the strong story of our customers.

Therefore, at this point we must say THANK YOU to our customers; your successful development is also an integral part of our history and achievements.
Finally, what should be said for the conclusion?

Unfortunately, the pandemic circumstances did not allow us to celebrate the 30th anniversary of the METRANS founding as planned and to express in person our thanks to many of you.

However, the transport service is about constant changes, so we have to adapt flexibly.

The 31st anniversary of the foundation does not look very good visually, so we will organize a 30 + 1 celebration next year. We look forward to meeting in person – see you in Prague in 2022.