04.05.2022
Since April 2022, the fourth crane joined the service in the container terminal METRANS Dunajská Streda.
In addition to the increased transshipment capacity, the installation of the fourth crane in Dunajská Streda
provides support for repairs and maintenance and thus reduces the possible downtime from 33% to 25%.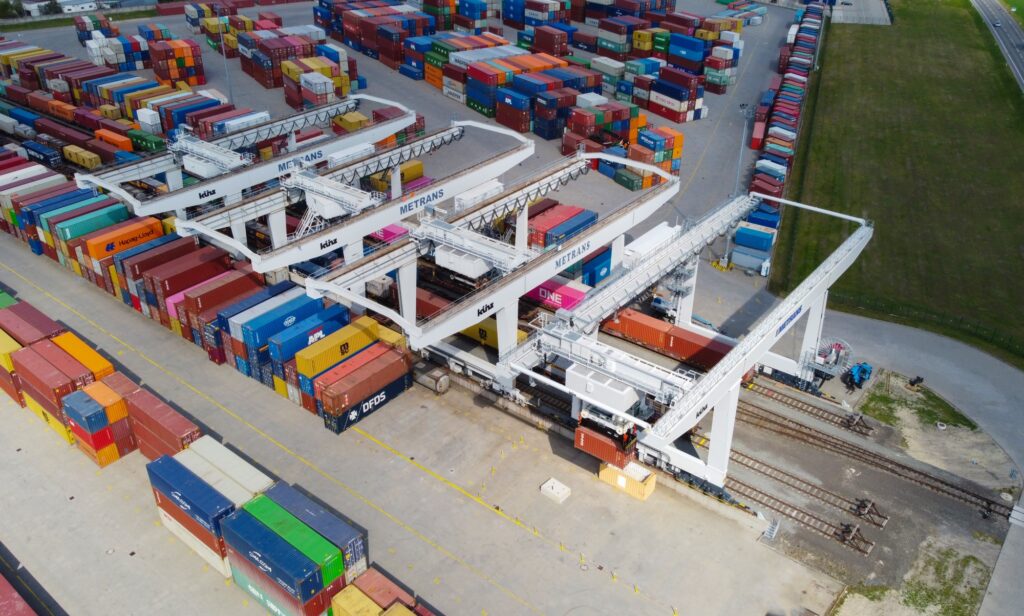 New, state-of-the-art information systems for safe and accurate container transshipment, are installed in the crane. The crane has modern LED lighting.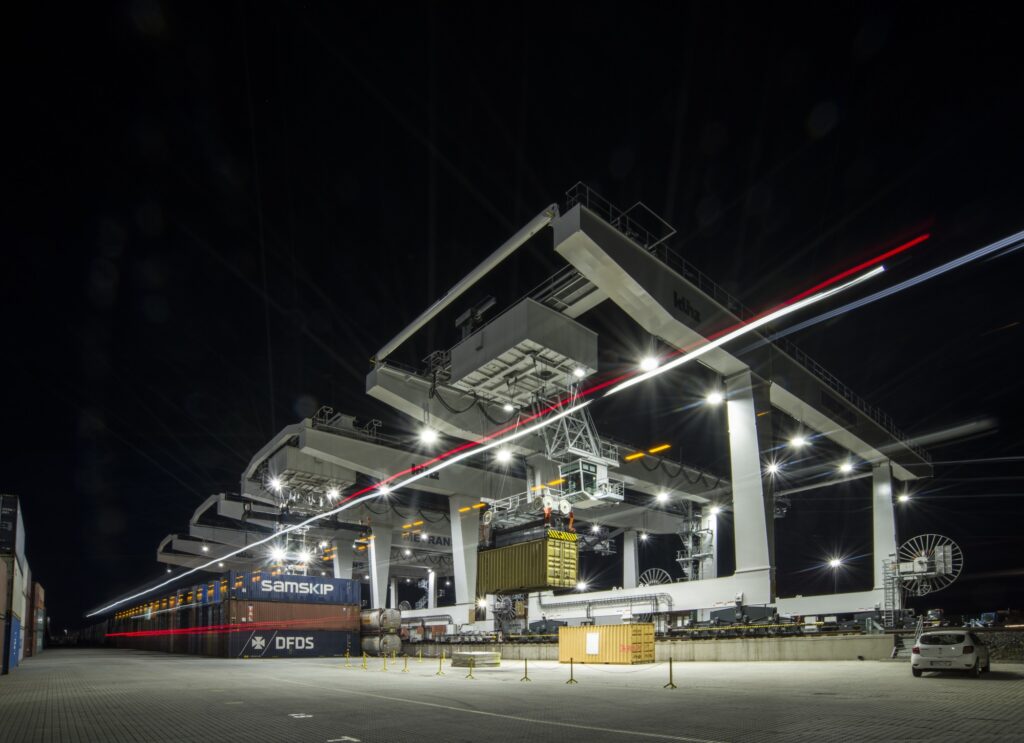 The construction of the crane was completed on 15th April 2022, followed by a test run and the crane was
handed over for operation today, on 21 April 2022.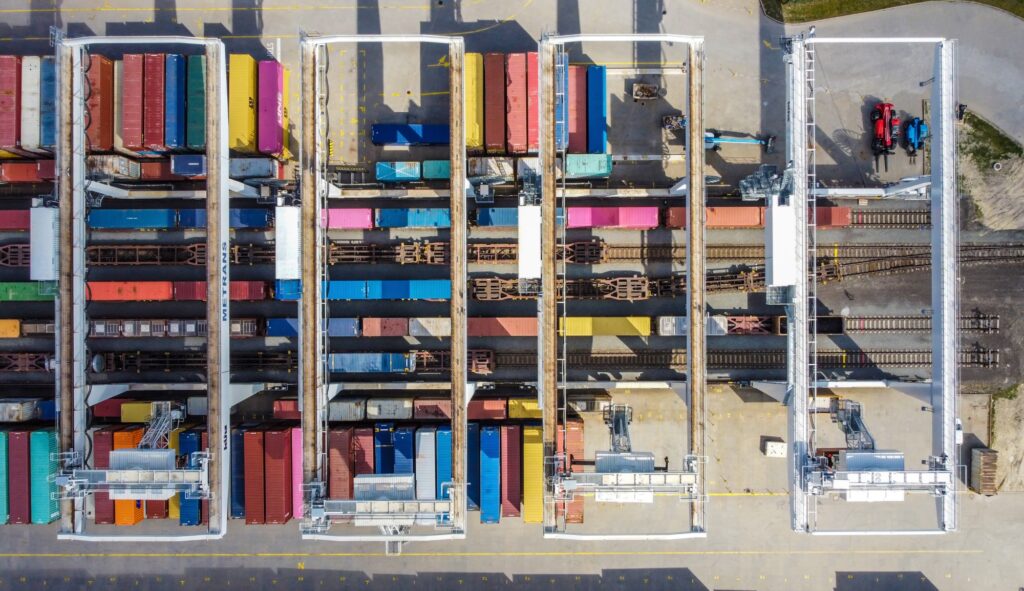 After completion of the installation in Dunajská Streda, the "investment wave" will not stop and we will continue at our other terminals. Fourth crane is also coming to Česká Třebová, as well to Budapest to the terminal in Csepel.