METRANS Group, in cooperation with GUT Gernsheim, is launching a joint new intermodal product, which will strengthen the hinterland transportation between the northern German ports of Hamburg & Bremerhaven Germany, with Gernsheim.
The city of Gernsheim, situated straight on the Rhine, with excellent road links to the industrial centers in Hessen, Baden-Wuerttemberg, Bavaria, and Rhineland-Pfalz offers many possibilities to serve a large number of clients located within this very important economic zone.
Our joint service, using the METRANS know-how, will include regular container shuttle trains, terminal & depot services.
The latest investments of GUT Gernsheim underline how important it is for both partners to follow the main goal to implement a new high-quality service. The enlargement of the existing terminal, and the new development of a rail connection of GUT Gernsheim, will allow METRANS to open completely new railway links
from/to Hamburg and Bremerhaven – starting on 01.09.2020.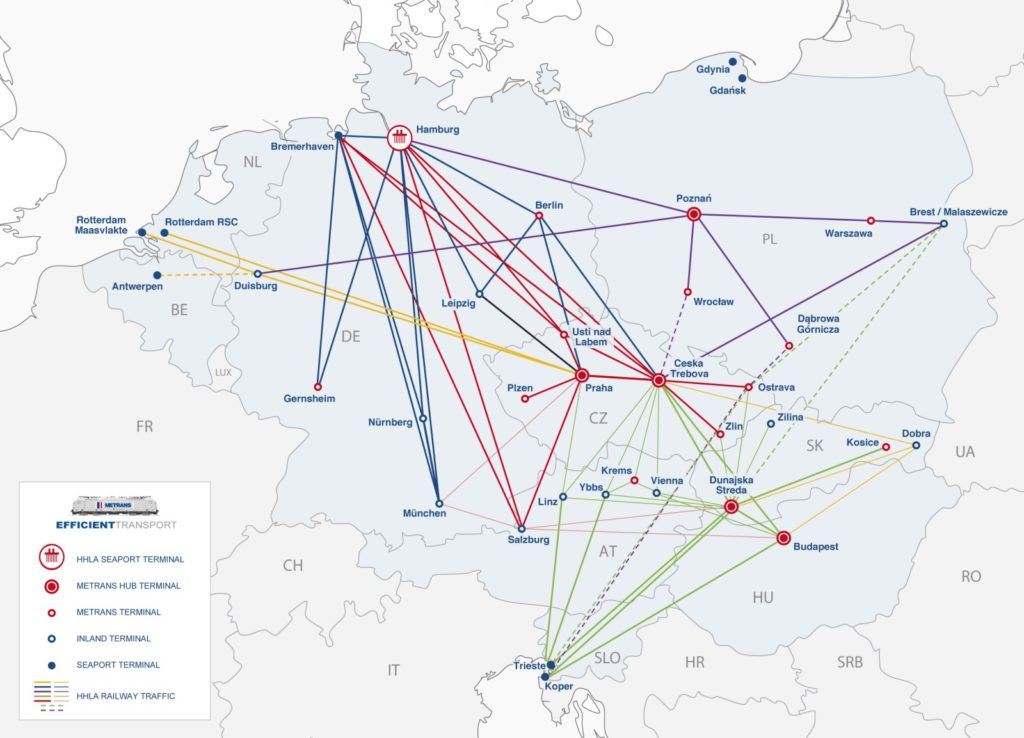 The planned cooperation is also going even one step further, where GUT and METRANS, based on a joined force, will also start to operate and manage the terminal and depot for empty containers. The cooperation will rely on the well-established METRANS IT solution for terminals and depots control, which is well known by many partners within Europe and overseas countries as well.
GUT Gernsheim GmbH & Co. KG is already known for its barge transportation solutions, our joint effort will be to make Gernsheim also as an important Rail Terminal, connecting this location with important European ports.
Our contact persons:

Mr. Petr LANKA, Chief Commercial Officer
Phone: +420 2672 93 121; E-Mail: [email protected]

Mr. Alexander KRUSLIN, General Manager
Phone: +49 6258 93 00 11; E-Mail: [email protected]