22.06.2022
The Italian multi-purpose terminal "Piattaforma Logistica Trieste" of Hamburger Hafen und Logistik AG (HHLA PLT Italy) is expanding its intermodal range. CMA CGM Group started a new weekly intermodal container service with a block train from Trieste to Central and Eastern Europe at the beginning of June. HHLA PLT Italy is thus once again underscoring the importance of Trieste as an Adriatic hub.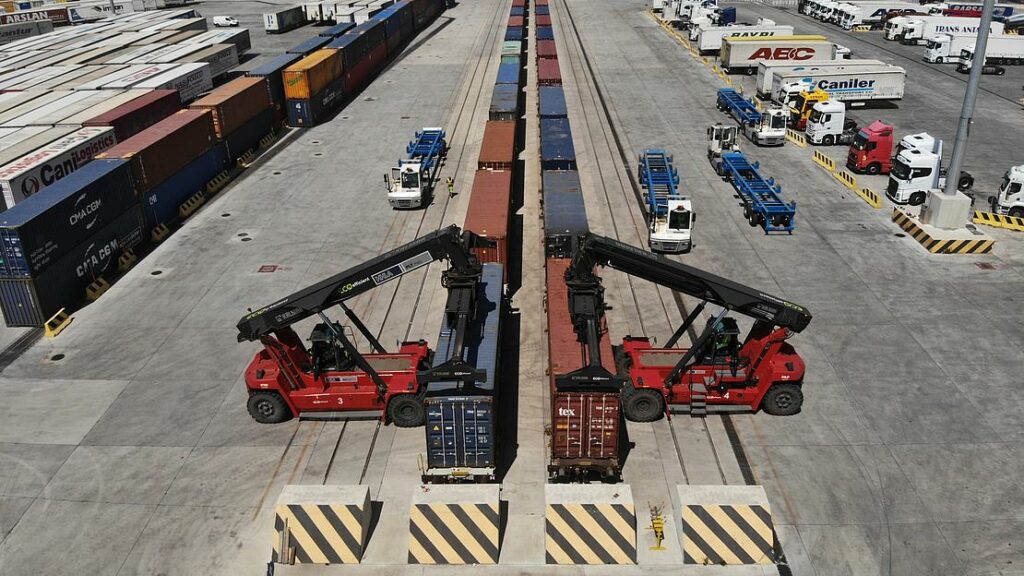 HHLA PLT Italy is intensifying its cooperation with the CMA CGM Group, a global player in sea, land, air and logistics solutions. In cooperation with its subsidiary CEVA Logistics, CMA CGM Group launched a new weekly intermodal service from the terminal in Trieste to Central and Eastern Europe. The first block train of the service was dispatched by HHLA PLT Italy on June 4th. This intermodal offer enables sustainable and efficient access to fast-growing markets in the heart of Europe. CMA CGM already serves PLT Italy with its weekly TMX3 maritime service connecting the port of Trieste with Ambarli, Gemlik and Gebze in Turkey and Malta.
Antonio Barbara, Managing Director of HHLA PLT Italy: "This is an important milestone for HHLA PLT and for us it is a clear sign of the attractiveness of the terminal and of the trust that one of the leading shipping companies has in our terminal."
Paolo Lo Bianco, Managing Director of CMA CGM Italy: "With this new intermodal service, the CMA-CGM Group enriches its service offer in the Adriatic region together with HHLA PLT Italy and gains a competitive connection to important markets in Central and Eastern Europe."
The Adriatic region continues to develop dynamically. With the expansion of cooperation with its customers, HHLA PLT Italy is underscoring its importance for the logistics hub of Trieste and the development of new cargo flows.
Visit HHLA PLT Italy or CMA-CGM website for more information .