16.12.2021
Dear business partners, dear customers,

due to the great response, we are extending this offer until March 31, 2022:

We do not have a solution for everything, but as your partner, we are trying to find the best solution as already known in the last 30 years of METRANS. Today, based on the actual development, we have decided to support your – means also our –business with a complex set of concessionary deals:

1. Discount on import roundtrip transportations from HH via Berlin (KoWu) and Gernsheim
If you order the import transportation via our terminals in Berlin and Gernsheim with an empty return to Hamburg, your rate for empty haul is only 100 EUR for 20´and 200 EUR for 40´ (compared with the current 143/278 in case of Gernsheim and 113/203 in case of KoWu).
The offer is valid for repositioning to HHLA terminals in Hamburg, in case of another terminal, a fee as per our general condition applies.

Valid from 11.10.2021 – 31.3.2022 for all bookings.

2. Applying unified area rates
We are fully aware that our terminals Gernsheim and KoWu are located in a very competitive environment. We humbly respect that our terminal is not always your choice number one for pick up / drop off empty units. To simplify the rate structure and support your businesses, we have decided to unify surcharges for pick up / drop off at non-METRANS terminals in the areas as follow:

Gernsheim area (pick up / drop off at Ludwigshafen / Mannheim), surcharge = 0 EUR. The final rate is Gernsheim rate + 0 EUR.
NEW: Berlin area (pick up / drop off at Behala / Grossbeeren), surcharge = 0 EUR. The final rate is KoWu rate (valid from 1.1.2022).

In case of questions please don´t hesitate to contact us.

Customer service departments: novak@metrans.cz
Pricing department: prices@metrans.de

Thank you for your support and we are looking forward to your orders!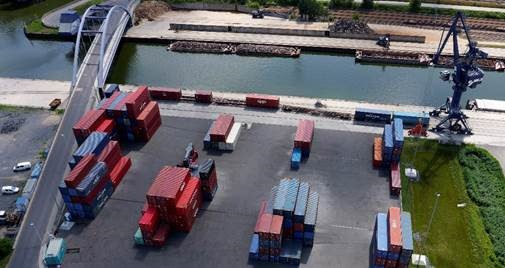 METRANS Team