The establishment of rail connections on the New Silk Route meant lots of imports into Europe from China, yet return loads were missing at the beginning. Over time, these return loads started to appear – from logs to dried milk. Now, a new Made in Europe product from renewable materials appeared: pulp.
The Austrian pulp producer, Lenzing, along with cargo-partner logistics group organized a shipment east from Linz to Quingdao. All of this was enabled thanks to METRANS trains that regularly run on the New Silk Route.
The train loaded with 46 TEUs full of TENCEL™ brand fibers was assembled in the Linz terminal, where trucks brought the load from the pulp mill in Lenzing and additional trucks from Heiligenkreuz. From here, METRANS Bombardier TRAXX locomotive started the 10,000 km journey to Chinese city of Xi'an, where last-mile truck delivery will be provided for the final leg of journey to Qingdao.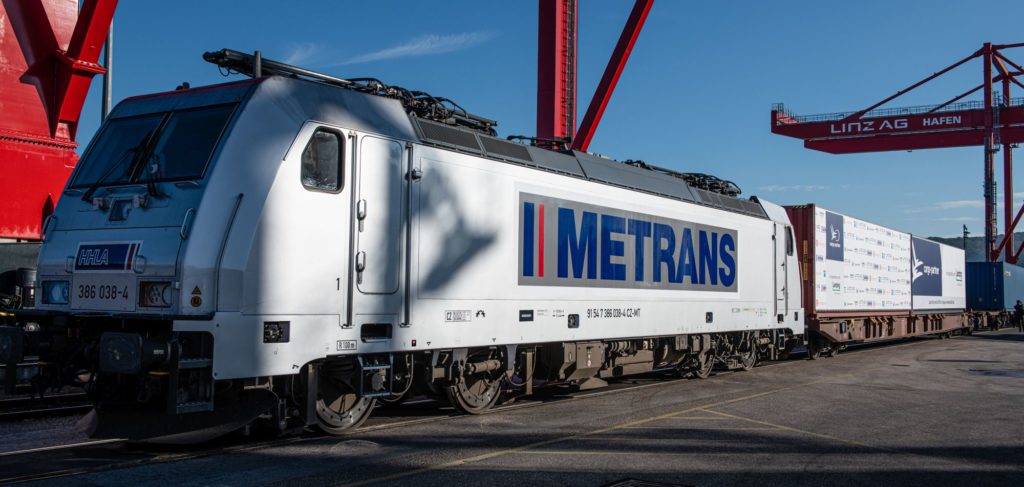 The twice-as-fast delivery of fibers enabled to cover the short-term increase in demand in China. Lenzing is a partner to the global textile and nonwovens manufacturers and a driver of numerous new developments. The high-quality fibers are the starting material for a multitude of textile and nonwovens applications – from elegant women's outerwear to versatile denim fabrics to high-performance sportswear. Due to their consistently high quality as well as their biodegradability and compostability, Lenzing fibers are also ideally suited for use in hygiene products and for applications in agriculture.
METRANS regularly operates on the New Silk Road, connecting cities such as Xi'an, Wuhan, Yiwu, Xiamen and Zhengzhou not only with the port of Hamburg, but also with its HUB terminals in Ceska Trebova, Poznan, and Dunajska Streda. From there, connectivity all across Europe within two days is secured thanks to high frequency of intermodal trains among 17 European METRANS terminals. For this, broad-to-normal gauge transloading is provided in Polish Malaszewice, Slovak Dobra as well as Kaliningrad Dzerzhinskaya-Novaya stations.
To find out more about METRANS services on the New Silk Road, visit our Belt and Road dedicated website section, or download or China service presentation.