Dear All,
The METRANS family is growing. Today, I would like to inform you that we have a new family member,
ADRIA RAIL. METRANS has become the 51% owner of the ADRIA RAIL.
ADRIA RAIL consists of 3 companies, the parent company ADRIA RAIL Rijeka, which is basically a small METRANS. As an operator, the company organizes transportation to / from / through Croatia.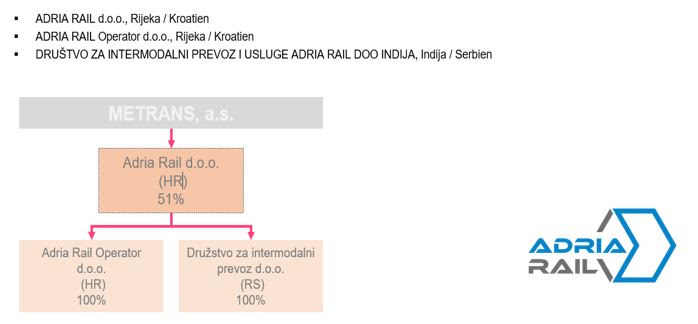 ADRIA RAIL Operator is a "railway company" (EVU/RU).
The Serbian-based company "Družstvo za intermodalni prevoz" is the operator of the container terminal in INDIJA, located close to Beograd in Serbia.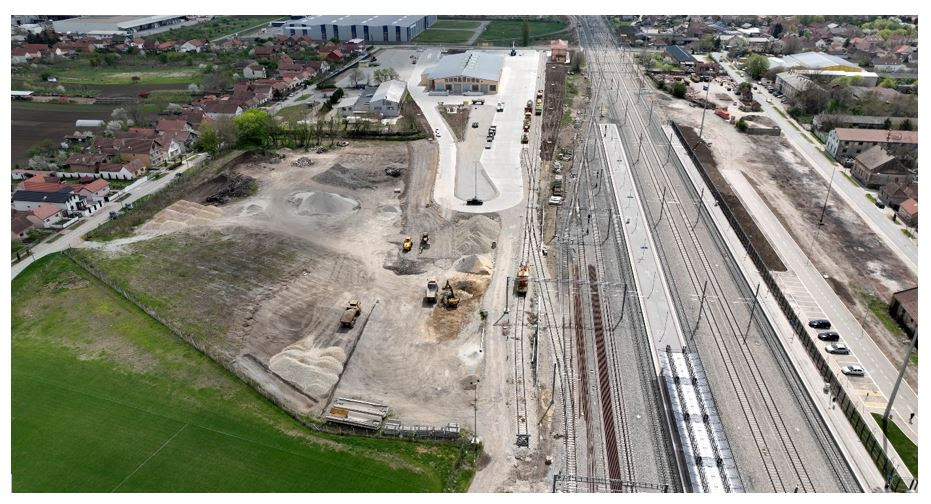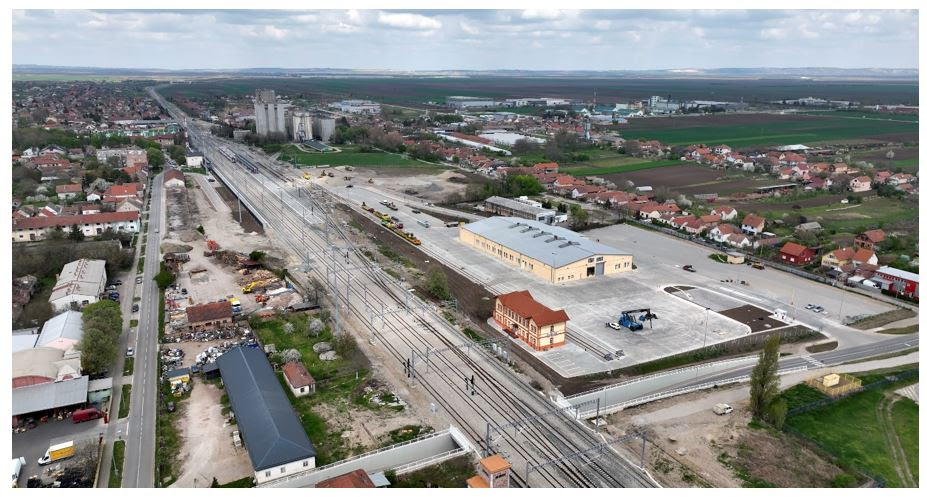 The terminal has already hosted the first train from RIJEKA.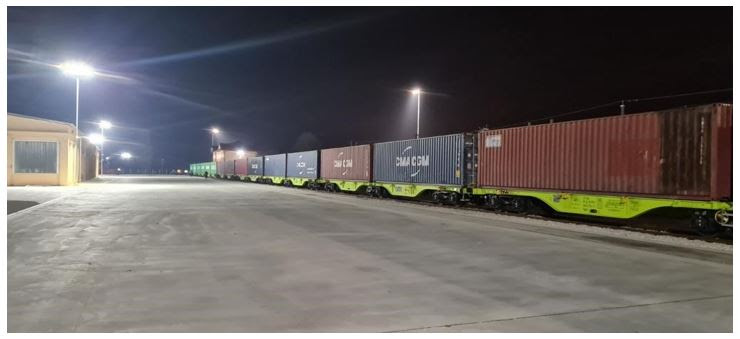 Our goal is to create a regular and reliable rail connection between the Adriatic ports and the INDIJA terminal.

At the next step, we will integrate the INDIJA terminal into the METRANS network through regular train connections to our terminal in Budapest (HU) and possibly also in Dunajská Streda (SK).
Through this integration, INDIJA terminal will become not only terminal No. 20 in the METRANS network, but at the same time, we are also creating a rail connection that will enable a regular service to almost all major seaports in Southern and Northern Europe.
 
Therefore, we would like to provide you with the contacts of the new team members in order to obtain information and satisfy the demands and answer the questions of our customers.
 
Team ADRIA RAIL
Mr. VRANKIĆ Ivica, Managing Director – [email protected]
Ms. TOMIĆ Ana, Deputy Director – [email protected]
 
Team METRANS
Mr. Miloš MERVART, Chief Commercial – [email protected]
Mr. Pavel KAŇKA, Depot Manager – [email protected]
 
In case you have any questions, requests, or demands, please reach out to me, to Ivica Vrankić or any other team member and we will coordinate and take the required steps.
 
We look forward to welcoming you also in Munich for further discussions.

ADRIA RAIL, welcome to the team, welcome to the family! We hope to get back soon with further information on our development.
 
Best regards,
KISS Peter, CEO