As announced in February 2021, METRANS will expand the network of its terminals by building another HUB terminal in Hungary. The new, 40 million euro investment is situated in the western part of the country, in Zalaegerszeg.
This location is strategically situated to meet the growing demand of transloading and distribution of containers arriving at ports of Koper, Rijeka, Trieste, and Pireus. From here, regular train connections will be provided to the rest of Europe. This HUB will mainly serve the south and south-eastern Europe and the Adriatic corridor too.
On 09.09.2021, Peter Kiss, CEO of METRANS; Angela Titzrath, Chairwoman of HHLA's Executive Board; Péter Szijjártó, Hungarian Foreign and Trade Minister; László Vígh, Member of Parliament; Zoltán Balaicz, Mayor of Zalaegerszeg and Ladislav Nagy, Managing Director of METRANS Konténer Kft. laid the foundation stone of the new terminal that will create around / over 120 new jobs.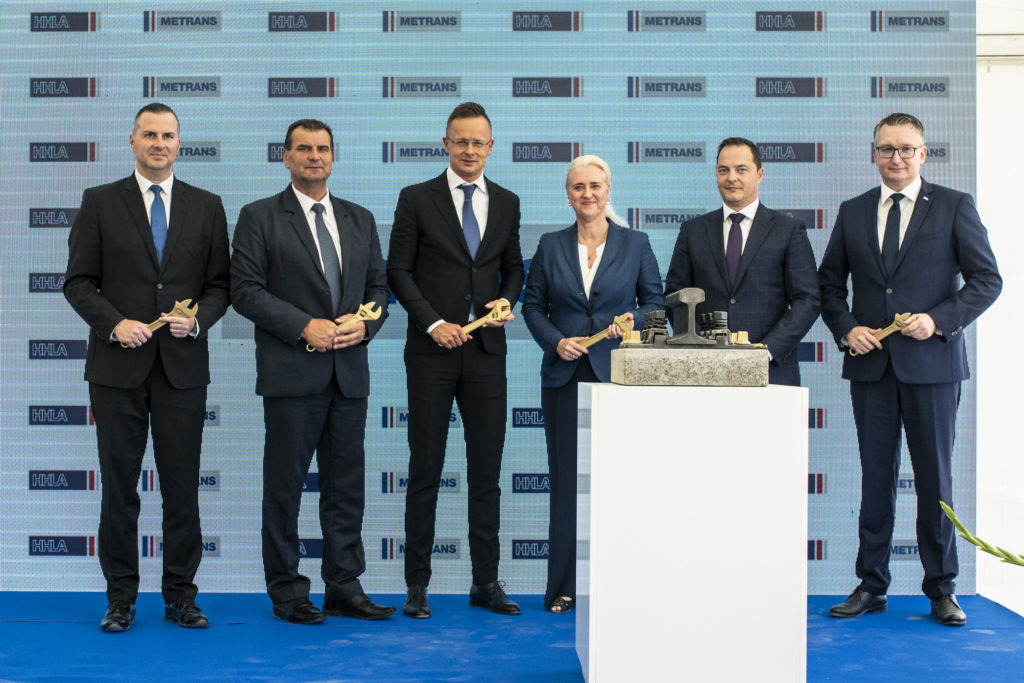 METRANS is strengthening its position on the market of Central and Eastern Europe. After the start of operation of its Budapest HUB terminal in 2017, it has nearly doubled the amount of TEUs handled, reaching 425,000 in 2020. Most recently, the company has announced a direct triweekly connection of this terminal with AFLUENT terminal in the Romanian town of Arad.