METRANS has enriched its rolling stock fleet by a third hybrid shunting locomotive Prima H3 made by Alstom that contributes to the aim of the HHLA PURE PROJECT to act sustainable and responsible.
The fleet of METRANS consists not only of modern multisystem electric locomotives. The hard work of last-mile movements at terminals and ports is performed by shunting locomotives. At the port of Hamburg, the third hybrid locomotive has been deployed recently, contributing to the CO2 neutral container shunting.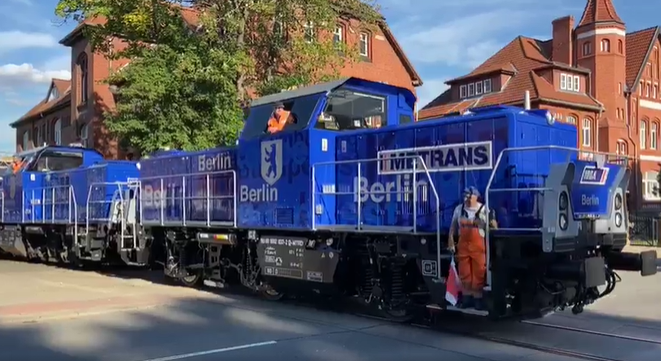 The locomotive is equipped with a 350kW diesel engine and a 350 kW battery. When in operation, batteries with zero emissions are always the preferred source of power. Frequent breaks related to the shunting processes enable utilizing the idle time for charging. If batteries get low, the diesel engine starts to help with required power until the next charging time. In praxis, up to 70% of working time is performed on a battery mode.
Our Alstom Prima H3 locomotives got their own special names. Celebrating our 17 terminals, the first two locomotives carry a word cloud of names of these terminals, each highlighting one of them. Hamburg and Praha were the first names of Prima H3 locomotives.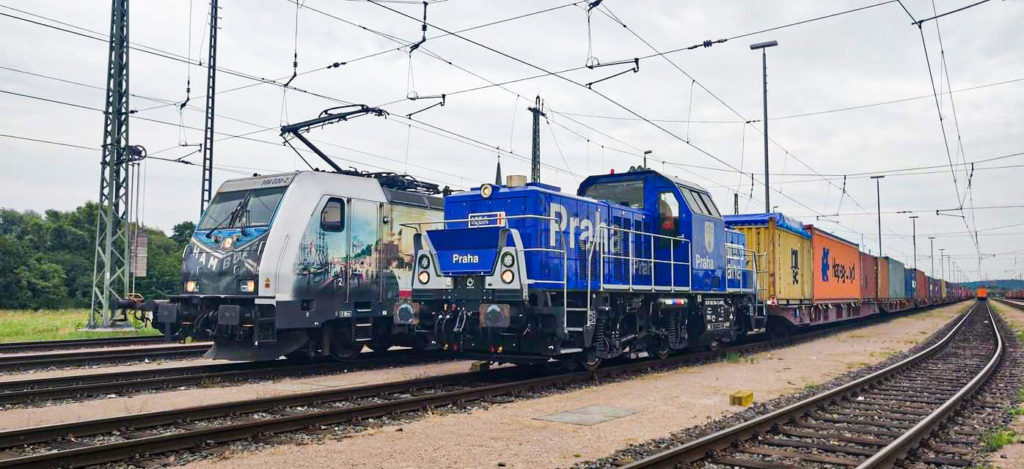 The latest addition to the fleet, 1002 037, carries the name Berlin to promote our expansion in Germany, Berlin – Königs Wusterhausen Terminal as the first terminal and depot under the METRANS operation in Germany. The two latest additions in METRANS network of terminals are GUT Gernsheim on the Rhine river as well as Königs Wusterhausen, a terminal with an excellent highway connectivity, just south of Berlin.
Unlike the previous two locomotives, the Berlin locomotive has the latest Li-On battery pack installed, enabling more efficient use of the ever more popular e-mobility.