01.07.2022
On 27.06.2022 the regional economic conference Bialski Congress of Entrepreneurship took place. On this occasion, Managing Director of CL EUROPORT, Miroslaw Smulczynski, received an award as Entrepreneur of the Year.
Southern Podlasie, also known as Podlasie Lubelskie, is a region situated in the northeast of Poland. Bialskopodlaska Chamber of Commerce (Bialskopodlaska Izba Gospodarcza, BPIG) has organized the congress in order to shape a positive image of the region as a convenient area to do, develop and innovate business.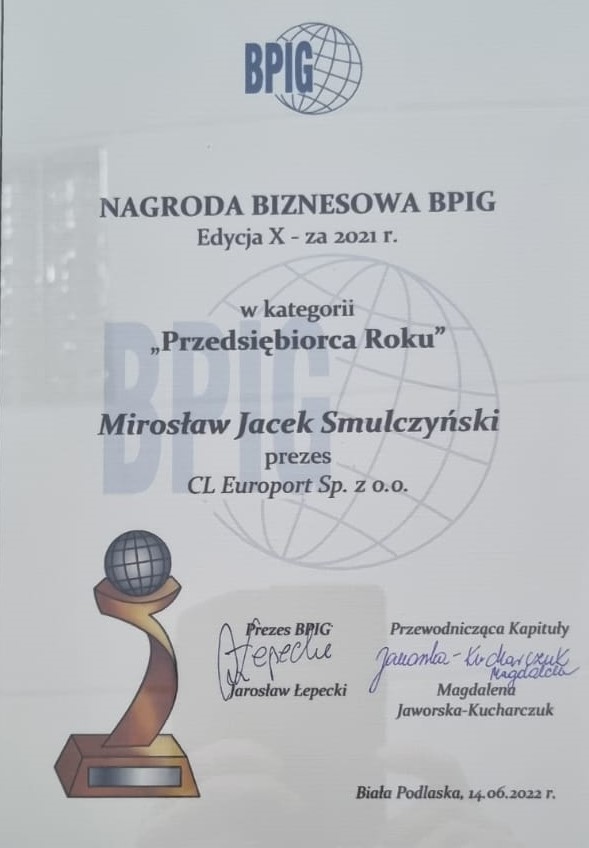 Miroslaw Smulczynski, managing director of CL Europort Sp. z o.o., member of the METRANS Group, was nominated by his colleagues in one of the four award categories: the Entrepreneurship Leader. And the chamber has selected him as an Entrepreneur of the Year.