Please let us inform you in the enclosed statement about the railway transport restrictions which will take place in August, September, and October 2021, received by the Slovenian railways.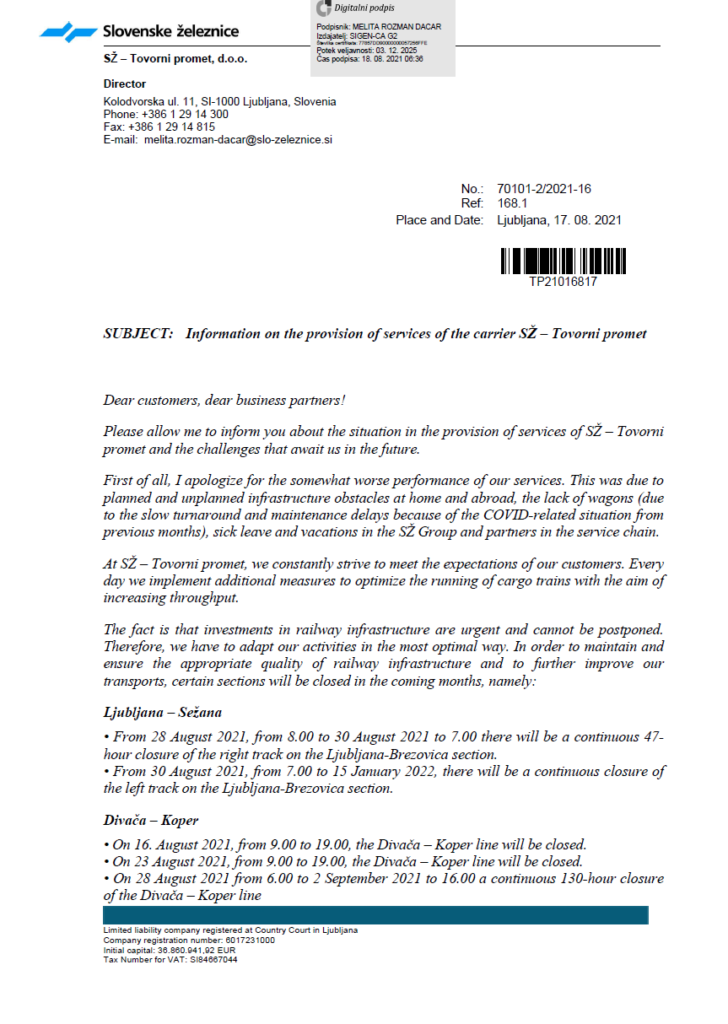 These restrictions might have an effect on the transit time of our trains from/to Koper.
 

 Update 20.08.2021:
Referring to the news above, we have to inform you about 12-24 hours train delays in export and import directions from / to Koper, caused by the current railway closure on the Slovenian railways. Consequently, we are forced to reorganize our trains from / to Koper, which led to the cancellation of 3 pairs of trains.
 
We are monitoring the situation and are in permanent contact with Slovenian railways. The current situation will have an influence on the transit times from / to Koper, but we would like to ensure you, that with all our efforts we are trying to minimize the impact of the train delays.
 
In case of any questions regarding the actual planning of your transport orders and transit times from/to Koper, please do not hesitate to contact our Customer Service Department.
METRANS TEAM