21.07.2022
Dear Customers,
we would like to send you a notice from Slovenian Railways regarding the current situation with the fire in Italy: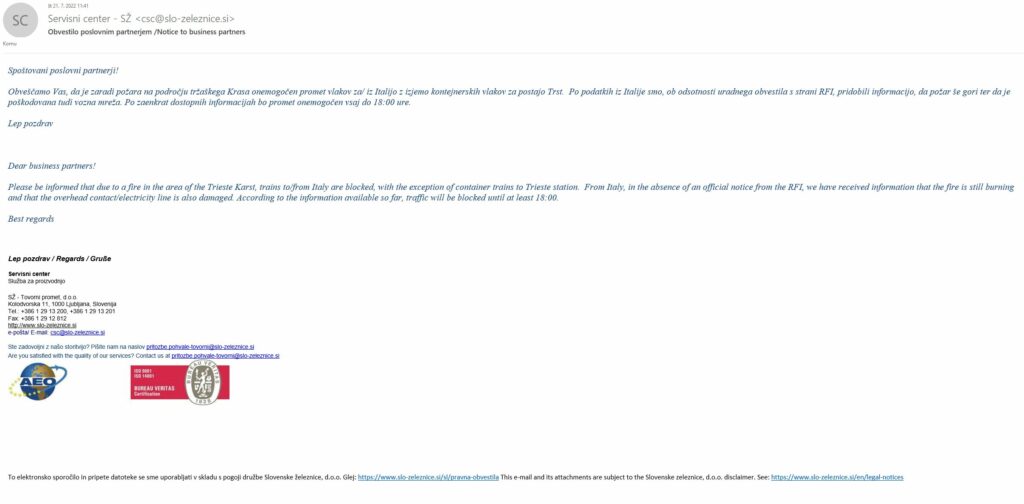 As soon as we receive new information, we will provide an update.
Best regards,

METRANS Team
---
Update 21.07.2022, 18:00:
based on the information received from SŽ Infrastruktura, the traffic to/from Italy will be blocked at least until 22.07.2022 at 12:00.
---
Update 22.07.2022, 14:30:
Based on today's announcement from Slovenian Railways, we are pleased to inform you that traffic to/from Italy has been resumed.